MAY 15-18, 2023: Moultrie, GA.
Add three days to your GTR experience with the GTR 2023 Pre-Tour. As far as we know, GTR is the only tandem rally that has a pre-tour option and offers six days of riding. It's what the cool kids do before GTR starts. We don't schedule a lot of social events during the pre-tour, which gives you time for doing things at your own pace. You will meet some fun people in a much more intimate setting.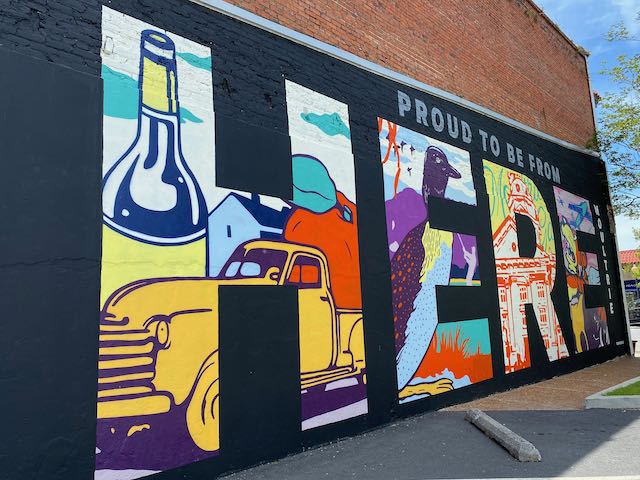 This year's pre-tour in Moultrie offers tandem-friendly terrain and it's only 30 miles to the "big rally" once the pre-tour ends. The Colquitt County seat, Moultrie's square is dominated by a historic courthouse, which offers great photo opportunites.
Surrounding the courthouse is more history, as well as restaurants and drinking spots.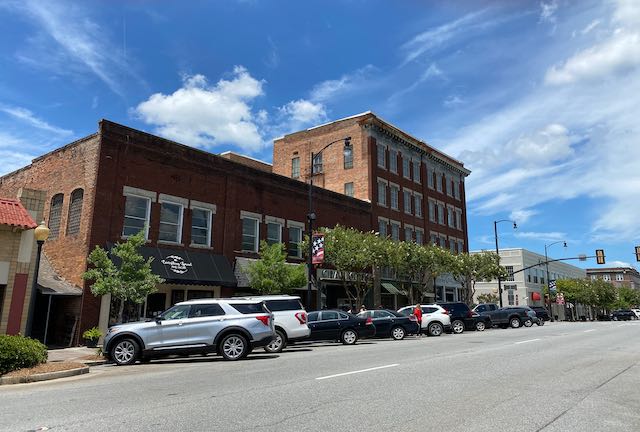 GTR PRE-TOUR AT A GLANCE
Here's the daily breakdown of the pre-tour.
Monday, May 15: We'll gather at the host hotel for packet distribution and a meet and greet.
Tuesday, May 16: Our first day of riding takes us east with options of 35 or 46 miles through the cotton and peanut fields that are so prevalent in this part of the state. On Tuesday afternoon, we'll have a happy hour at a local "hot spot".
Wednesday, May 17: Today we will ride options of 33 or 43 miles (REMOTE START!) as we head north through the same endless cotton and peanut fields. We may even throw in some pecan orchards to mix things up. Wednesday afternoon features another happy hour where we can gather to discuss the day's adventures.
Thursday, May 18: We can squeeze in one more ride of 24 miles before we hit the road for GTR 2023, 30 miles away. This ride is a little more urban, and features five miles on a bike trail, which is a rare find in this part of the state.
THE PRE-TOUR IS LIMITED TO 30 TEAMS.
GTR PRE-TOUR "CLIMBING" CHART
These routes may change slightly, but this is pretty close to the terrain you can expect on the pre-tour.
| Day/Option | Climbing (Source: Ride with GPS) |
| --- | --- |
| Tuesday 35 | 850 feet |
| Tuesday 46 | 1300 feet |
| Wednesday 33 | 1000 feet |
| Wednesday 43 | 1300 feet |
| Thursday 24 | 500 feet |
GTR PRE-TOUR REGISTRATION
You will register for both GTR and the pre-tour at the same time. Due to the popularity of the pre-tour, you must register for GTR 2023 to do the pre-tour. There will be no "pre-tour only" registrations.
GTR PRE-TOUR COSTS
The cost of the pre-tour will be $150 per team. The cost includes rider's insurance, maps, cue sheets, GPS files, hopefully some SWAG, and a really fun time. The cost does not include your hotel room, which is around $125 a night plus taxes. Hotel information will be provided after you register for the ride.