LAGRANGE, GA: MAY 16-19, 2022
Add three days to the GTR experience with our pre-tour. Before the "big" rally, we will gather and ride for all three days from our host hotel in LaGrange (population 30,000), the "city of elms and roses". GTR last visited LaGrange in 2007. Since then, the city has grown a lot, adding a huge Kia factory and, more importantly, two new breweries.
The pre-tour is what the cool kids do before GTR starts. Meet some fun people in a much more intimate setting. Discover a new beer. Walk historic downtown LaGrange, some parts of which look like an episode of your favorite 50's sitcom. Ride over West Point Lake, the second largest lake in Georgia. With a ride limit of only 30 teams, you will make some new friends by the time we get to GTR 2022 in Carrollton, which is 40 miles to the north. It's an easy drive to the rally when the pre-tour is over.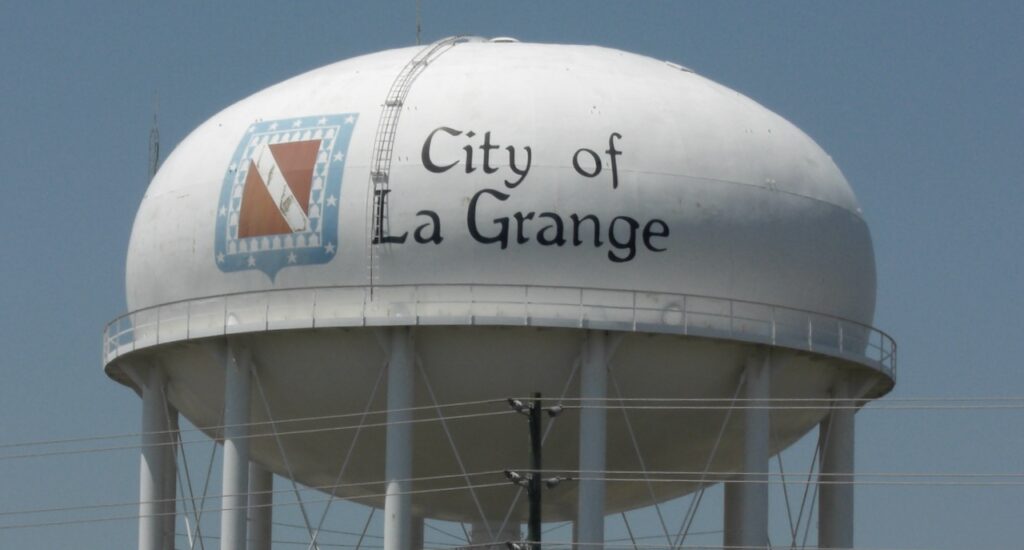 Here's what we have planned, subject to change of course because it's really early.
Monday, May 16: We will gather on Monday night for packet pickup as we get ready for Tuesday's riding. Do we go to Wild Leap Brewing now or wait until Tuesday?
Tuesday, May 17: Our first ride of the pre-tour is a remote start with options of 33 and 44 miles. Longer riders: Can you do the Five-Mile Climb? The longer option will go up Pine Mountain, an effort that's worth it because of the views at the top.
Wednesday, May 18: We are leaning towards another remote start, this one with options of 29 and 44 miles. Today, we will ride over the dam and make a lap of West Point Lake. Tonight, gather at Beacon Brewing Company, a brewery that also has a dinner menu.
Thursday, May 19: We've got the morning for one more short ride (23 miles), or take the day off. Then we pack up our tandem haulers, check out of our host hotel, and head north to Carrollton for GTR 2022.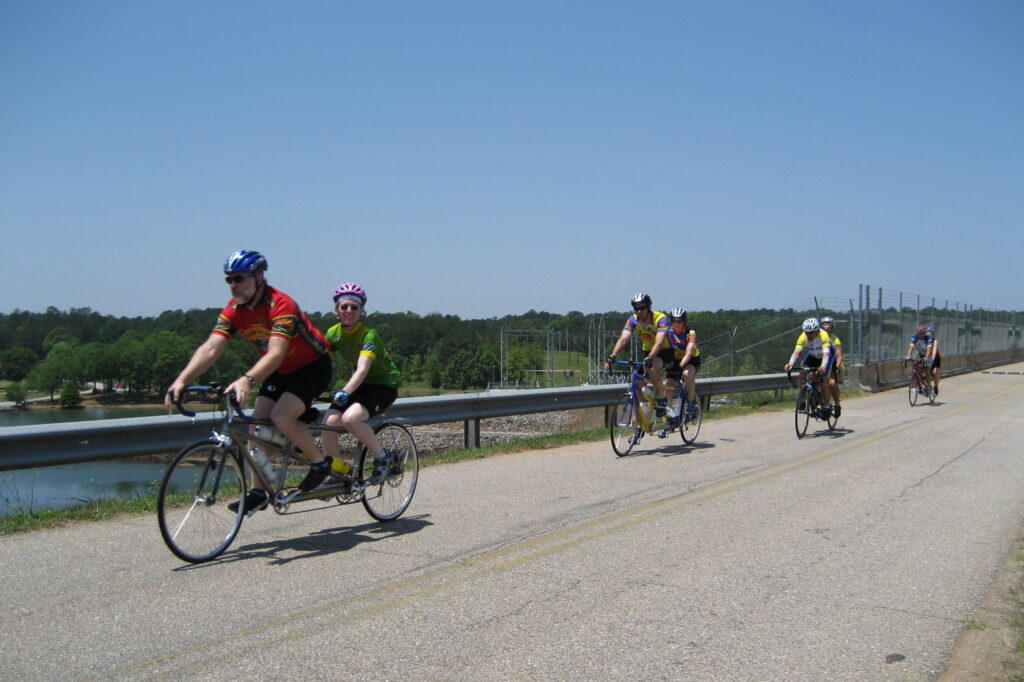 GTR PRE_TOUR RIDES AND TERRAIN
The pre-tour terrain is very similar to what you will find at GTR 2022. You will be in great shape by the end of the week. We are still fine tuning the rides, but here's an idea of what you have in store.
| Day/Option | Climbing (Source: Ride with GPS) |
| --- | --- |
| Tuesday 33 | 1700 feet |
| Tuesday 44 | 2400 feet |
| Wednesday 29 | 1600 feet |
| Wednesday 44 | 2400 feet |
| Thursday 23 | 1450 feet |
THE PRE-TOUR IS LIMITED TO 30 TEAMS.
GTR Pre-Tour Registration: You will register for both GTR and the pre-tour at the same time. Due to the popularity of the pre-tour, you must register for GTR 2022 in Carrollton to do the pre-tour in LaGrange. There will be no "pre-tour only" registrations.
GTR Pre-Tour Costs: The cost of the pre-tour will be around $75-$100 per team. The cost includes rider's insurance, cue sheets, GPS files, exclusive pre-tour SWAG, and a really fun time. (Note: we are NOT marking the roads at the pre-tour this year.) The cost does not include your hotel room in LaGrange, which is $114/night plus pesky taxes. Hotel information will be provided after you register for the ride.