REGISTRATION IS CLOSED FOR GTR 2022 AND THE PRE-TOUR.
GTR 2022: MAY 19-22, 2022 in Carrollton, GA
It's been awhile! Due to the COVID pandemic, we had to cancel GTR 2020. Then 2021 rolled around and we just couldn't hold the rally until everyone had a chance to get a vaccine. For 2022, we are back and headed to a new city, Carrollton (not to be confused with Covington, where we held GTR 2010, 2013 and 2019), located about 50 miles west of Atlanta.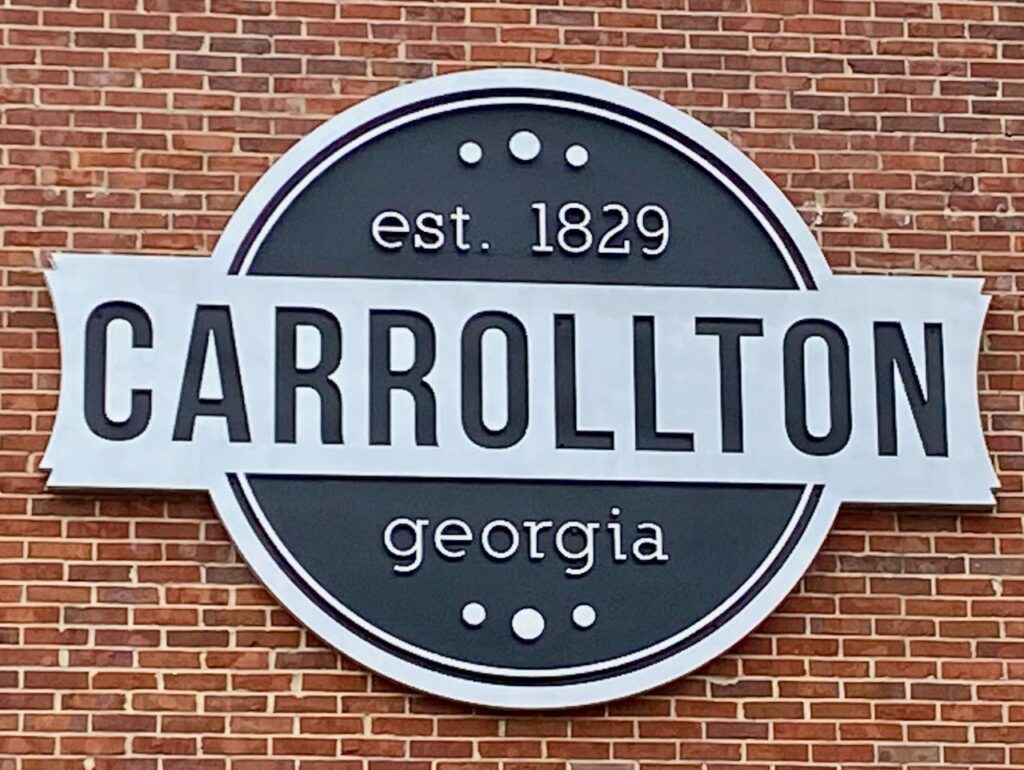 The county seat of Carroll County, Carrollton has a historic downtown and some cool indoor and outdoor venues for our social events. We've got quiet roads, beer, ice cream and good food on tap.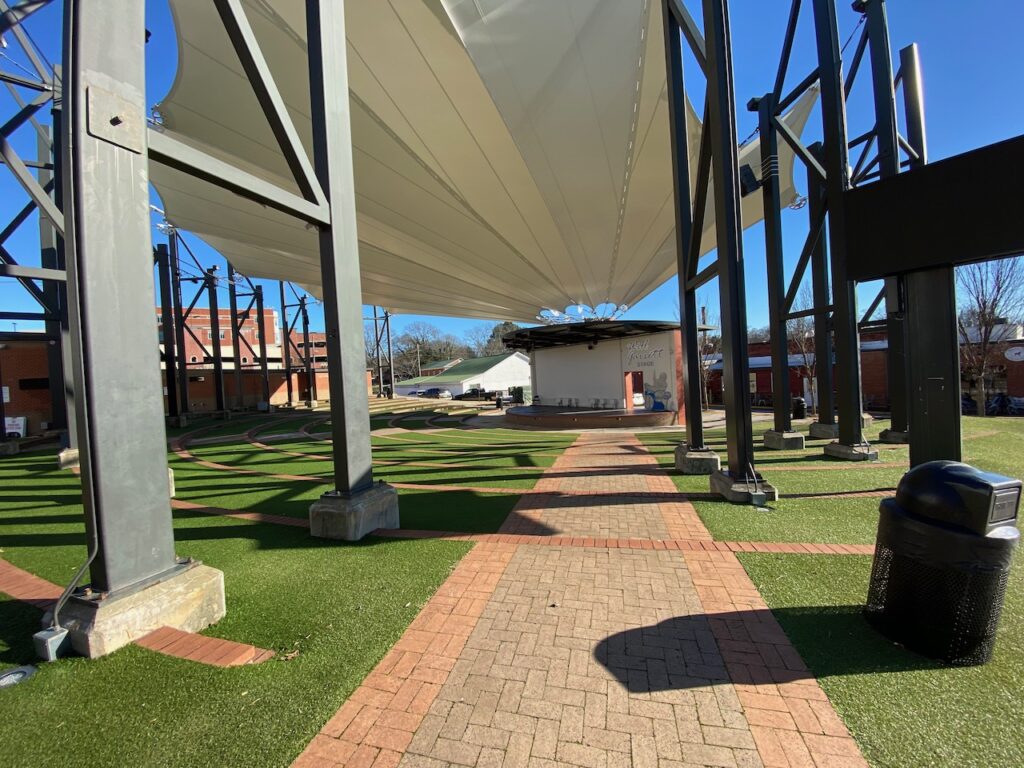 WHERE ARE WE GOING?
Use this handy Google Map to see where Carrollton is and how many miles it is from your home base.
FULL COVID VACCINATIONS REQUIRED
The only way we feel we can hold the rally safely is by requiring full COVID vaccinations for all of our participants. When you register for GTR 2022, you will be asked if your team is fully vaccinated. Maybe by GTR 2023 we won't have to do this anymore. Or should we be expecting the Omega strain?
GTR 2022 is limited to 100 teams.
GTR 2022 TERRAIN
If you like hills, you are going to love Carrollton. Hills are our friends at GTR this year, with lots of "aerobic challenges" each day. Your legs will be tired, or if you have an e-bike/moped, your battery will be exhausted. We have made the rides a little shorter because of the terrain. We recently did some serious route scouting and here is what you can expect at the rally…
| DAY/OPTION | ALTITUDE CHANGE |
| --- | --- |
| Friday 30 | 1550 feet |
| Friday 42 | 2300 feet |
| Friday 54 | 3000 feet |
| Saturday 30 | 1500 feet |
| Saturday 44 | 2200 feet |
| Saturday 52 | 2800 feet |
| Sunday 24 | 1600 feet |
GTR 2022 AT A GLANCE
Thursday, May 19: There's a cool Irish Pub on the square in Carrollton where we hope to hold an afternoon "happy hour" for registration. We shall see.
Friday, May 20: Alabama, here we come. Long option riders will cross the GA/AL border multiple times. Dinner on Friday is on your own, but save room for dessert because if it's Friday at GTR, it's time for ice cream. The ice cream social is entirely outdoors at The Amp, an outdoor ampitheater in downtown Carrollton.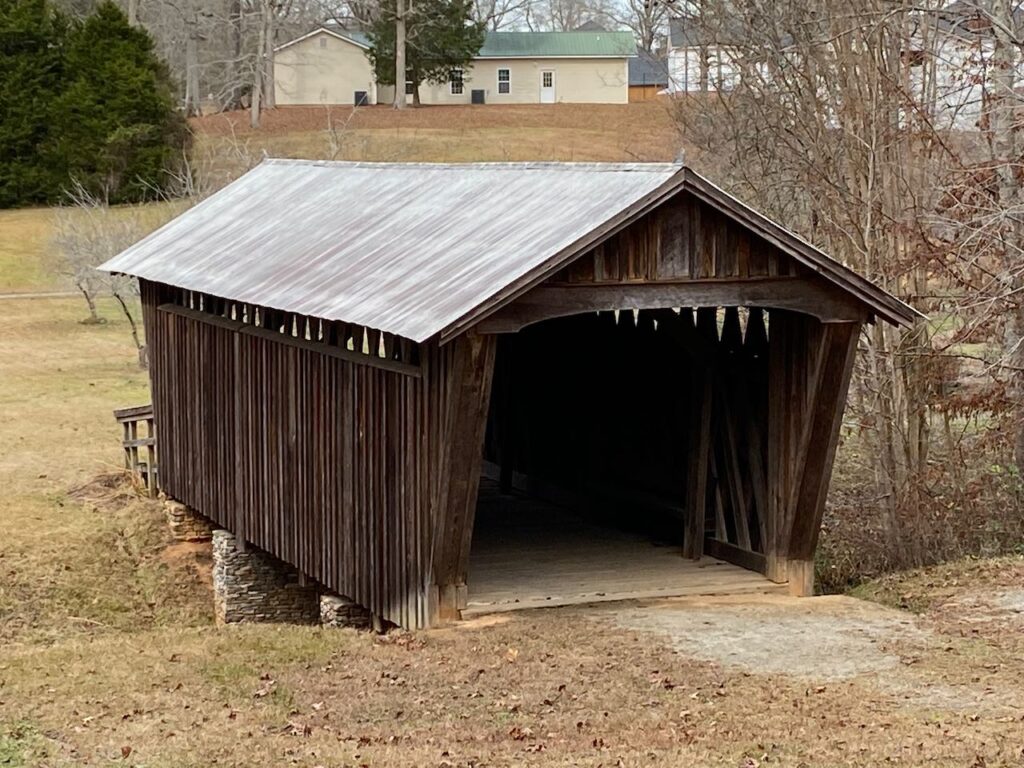 Saturday, May 21: Today, we visit a gen-u-ine covered bridge, one of the few left in Georgia. We will have lunch in Carrollton's historic train station, about 3 miles from the end. After our ride, we will have a GTR Happy Hour at Printer's Ale, a brewery just outside of Carrollton. They have a large outdoor beer garden for socializing. There is no Saturday banquet this year. We are turning you loose in Carrollton on Saturday night, so please behave.
Sunday, May 22: We've got time for some more hills before we pack up the circus and head for home.
FOOD GROUPS SUPPORTED
If beer is a separate food group, we have you covered. However, we know that some of you are organic, keto, gluten-free vegans who only drink water. On Friday, we will have a dairy-free option of ice cream for those of you who don't do dairy. At our Saturday lunch, there will be two meats and the rest of the sides will be vegan and vegetarian-friendly. And it looks like keto and gluten-free will be happy as well on Saturday. Does that cover everything?
GTR 2022 REGISTRATION BEGINS FEBRUARY 5.
GTR registration is electronic and secure. Something new: all teams will register at the same time this year.
The rally is limited to 100 teams. We doubt it will fill up. Worried about COVID rates in Carroll County, GA? Register in April. Registration will go until midnight on April 24, 2022 or when the rally fills up, whichever comes first. If you are attending our pre-tour in LaGrange, you will register for the pre-tour and GTR at the same time.
GTR 2022 HOTELS
When you register for the rally, you will be sent an email which contains a link to make your hotel reservations in Carrollton (and the pre-tour if you have signed up). Rooms in the GTR blocks are $99-109 (plus too many taxes), depending on where you stay. We have electronic hotel registration, which makes it easy to pick your hotel and snare a room in Carrollton. Room blocks expire on April 15th.
GTR 2022 COSTS
Your cost includes electronic registration, riders insurance, social and eating events, GTR SWAG, cue sheets, GPS routes, ride snacks, road marking, and one really good time. Hotel room rates are not included in the price of the rally.
| | |
| --- | --- |
| Captain/Stoker Team | $225 per team |
| Children (age 4-17) | $75 each |
| Children under 4 | FREE! |
| Extra Adult Stoker (age 18+) | $110 |
GTR CANCELLATION POLICY
Here is our refund schedule:
| | |
| --- | --- |
| Before April 25, 2022 | Full refund minus $25 cancellation fee |
| After April 25, 2022 | No refund, no exceptions. |
Bottom line: you must cancel by midnight on April 25 to get money back.
NEW TEAMS: GET GTR UPDATES DELIVERED TO YOUR INBOX
If you have never attended GTR before and would like to get on our email list, just fill out this handy form. We will never sell your name or email address. You can opt out at anytime.