TIFTON, GA, MAY 14-17
For the twenty-second edition of the Georgia Tandem Rally, we are pleased to visit a city where the rally has not been before. Tifton has been called the "friendliest city in Georgia". The local businesses are very excited that GTR is on the way and we are too. The city is surrounded by low-traffic roads that go through thousands of acres of cotton, soy, and peanut fields. Here are some of the things we have planned. They are subject to change as we get closer to the rally.

THURSDAY, MAY 14: We will gather at a local brew pub for our registration party. Come enjoy some happy hour specials as the GTR family gets back together for its yearly "reunion".
FRIDAY, MAY 15: The Eldorado Ride. The first ride of the weekend is a remote start from the tiny town of Eldorado, which is about eight (highway) miles from the host hotel. Options of 28, 46 or 58 miles take us through the tandem-friendly terrain of this part of the state. You will not see a traffic signal on your entire ride.

Friday night, join us for "Cupcakes In The Courtyard" at Tifton's City Hall. Back in Tifton's railroad heyday, City Hall was a luxury hotel. Since then, it has been restored to its former splendor. We are getting the keys to the building for the night. Hopefully, we won't get too rowdy when we are hyped up on sugar.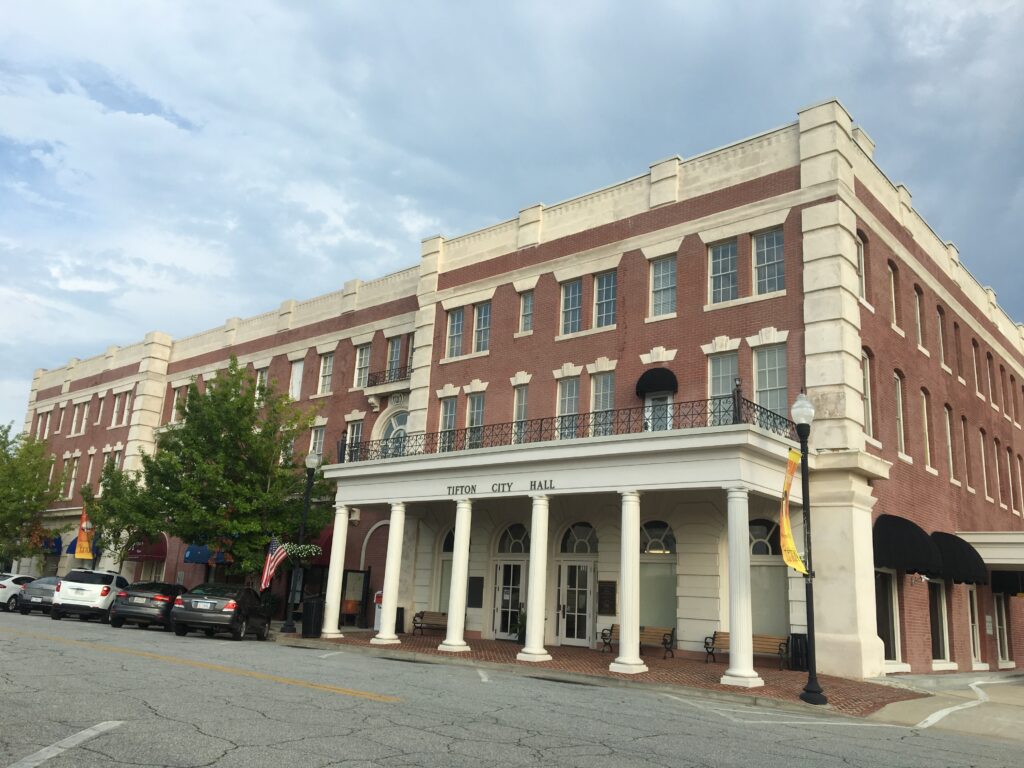 SATURDAY, MAY 16: Saturday is traditionally the busiest day at GTR and this year we have plenty of plans. Ride options of 29, 45, or 62 miles promise something for everyone on the road.

Saturday's lunch is at the end of the ride this year, right at the host hotel. Those finishing early can go get cleaned up for lunch. Then build your own culinary creation at the GTR sandwich bar.
Saturday night brings us to our big banquet at the Georgia Museum of Agriculture, which long-time Georgians still refer to as "Agrirama". Portions are a working farm from the mid-1800's. We've reserved a huge outdoor pavilion for our dining and entertainment needs.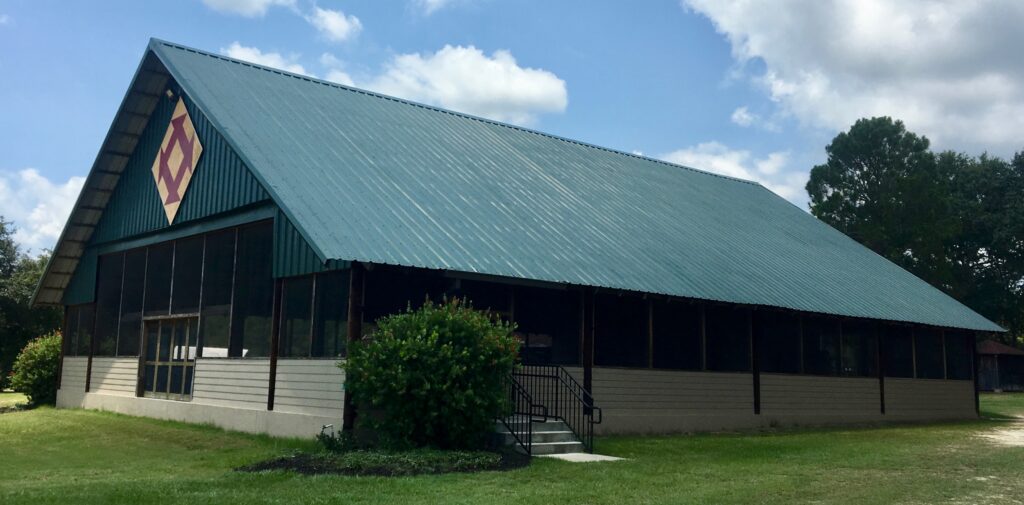 SUNDAY, MAY 17: Sure, it's time to go home, but why not squeeze in one more ride before we hit the road? We've got a 26-mile spin that will help us burn up some of those calories that we ate on Saturday. Then it's back to the hotel for check-out as we bask in the memories of another great Georgia Tandem Rally.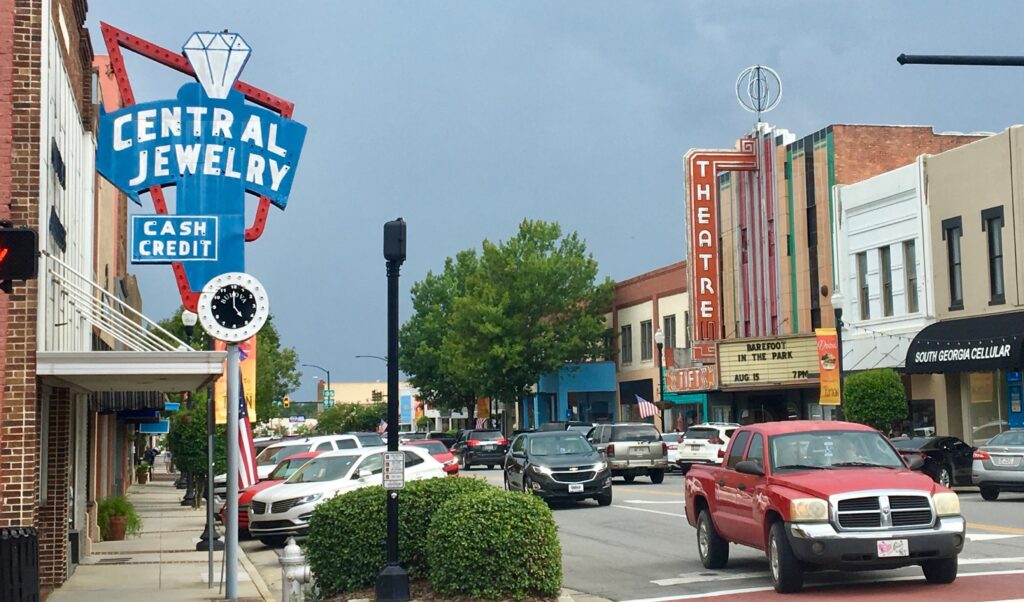 GTR RIDES AND TERRAIN
The rally will have less hills this year than in the past two years. We will post the various elevation changes soon.
JOIN US FOR THE GTR 2020 PRE-TOUR
Add three days to your GTR experience with our pre-tour. We will have options of 30-45 miles each day. Click here for GTR 2020 Pre-Tour info.
Registration begins on February 3
WHERE THE HECK IS TIFTON, GEORGIA?
It's 60 miles north of the Georgia-Florida border, so it's easy access for our Floridian friends. Like Valdosta (GTR 2016), Tifton is one of those cities on I-75 where you have probably stopped for gas, but have never really visited. The city boasts a historic downtown and quiet country roads are just a couple of miles away from the bustling highway exit where our hotels are located. Use the map below to see how far Tifton is from you.
GTR 2020 rally limit is 100 teams.
GTR PRICE SCHEDULE
| | |
| --- | --- |
| Captain/Stoker Team | $325 |
| Captain/Stoker/1 Child (age 4-13) | $400 |
| Additional Children (age 4-13) | $75 each |
| Children under 4 | FREE! |
| Extra Adult Stoker (age 14+) | $160 |
| GTR Pre-Tour | $75 |
Your registration fee includes three days of riding, maps, cue sheets, GPS files, ride snacks, GTR SWAG, insurance, road marking, our Friday social event, lunch on Saturday, and dinner on Saturday night. Your hotel costs are not included. All prices are listed in our electronic registration.
GTR REFUND POLICY
You can get a full refund (less a $50 cancellation charge) until April 25, 2020. By registering for the rally, you agree that beginning on April 26, 2020, there are no refunds.
GTR HOTEL ROOMS
You are responsible for your own hotel reservations and the cost of your hotel room. After you sign up for the rally, you will also be sent the information to get your hotel room in Tifton as well as the link for pre-tour hotel rooms if you have registered for the GTR Pre-Tour.
GTR REGISTRATION
GTR 2020 registration will begin February 3 for our Hall of Fame members and February 6 for everyone else. All registration will be electronic. Register for the rally in your jammies…or nothing at all.
NEW TEAMS: GET GTR UPDATES DELIVERED TO YOUR INBOX
If you have never attended GTR before and would like to get on our email list, Just fill out this handy form. We will never sell your name or email address. You can cancel anytime.