THE MOST FUN YOU CAN HAVE IN SPANDEX!
---
GEORGIA TANDEM RALLY 2021, May 20-22, 2021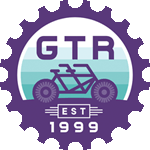 We honestly don't know if we are going to be able to do GTR in 2021. Covid numbers in Georgia are bad, and we are hoping for improvement by the spring. However, we have to commit to a lot of things well before the rally, and that may prohibit us from holding GTR in May.