DIRTY GTR: Tifton, GA. August 26-29, 2021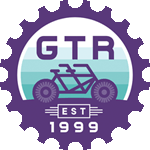 For those who like to play in the dirt (and you know who you are), join us for the first Dirty GTR. You've got those shiny new gravel bikes. Time to get them dirty!
---
THE MOST FUN YOU CAN HAVE IN SPANDEX!