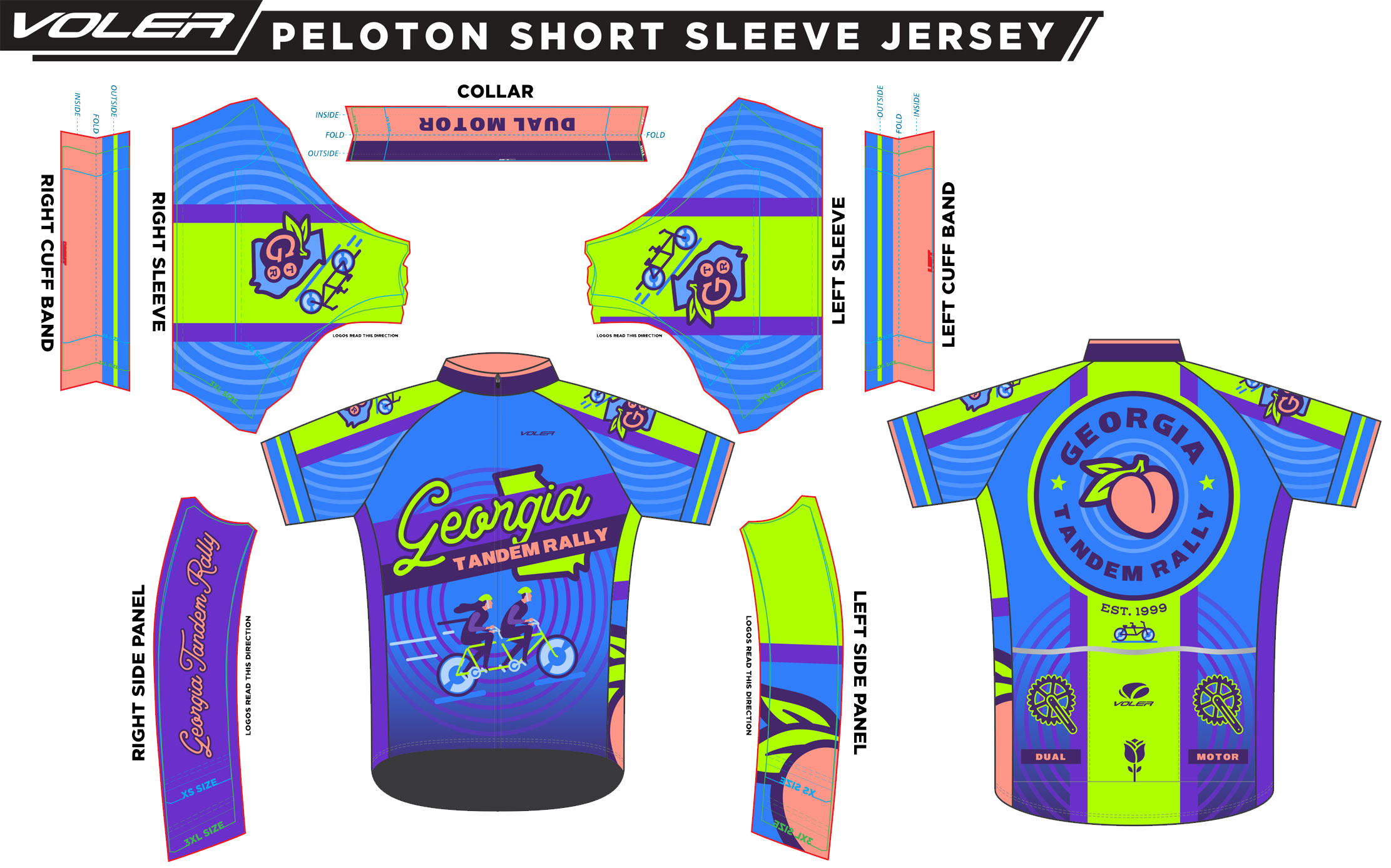 The jersey deadline has passed…
It's been five years since the last GTR jersey and we are ready for some new threads. Imagine how good we will look at the start of Saturday's ride in these bright jerseys by Voler.. They are available with sleeves, or for those of you with "guns", sleeveless. We are only doing jerseys this time–no shorts, jackets or vests as Voler has changed their minimum order amounts.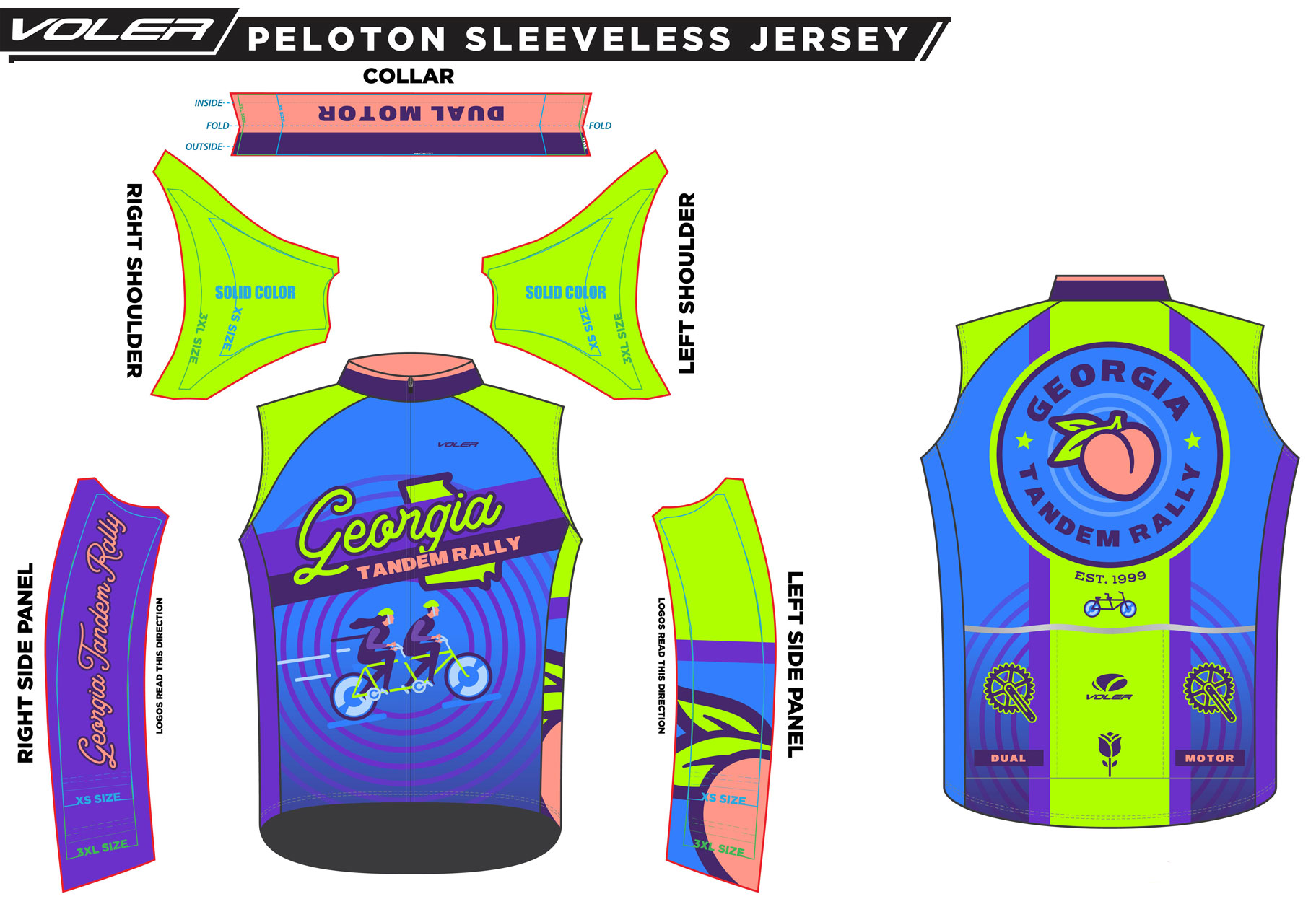 Cost: Jerseys are $75 each, which includes tax. Shipping is $4.50 total for 2 jerseys. It's hard to find tandem specific cycling jerseys and we are making it easy for you to get a set.
Fabric: The jerseys feature a Voler's breathable Genesis fabric with full zippers and a reflective stripe on the back. You also get SPF of 28 to keep your upper body out of the sun.
Sizing: Jerseys are available in club cut and race cut. Most of you will order club cut as race cut is for people with no body fat (you know who you are!). There is a men's/women's sizing chart on the GTR Voler ordering site. Order your sizing (club or race cut) and jersey style (sleeves/sleeveless) carefully as these are custom jerseys that cannot be returned. (NOTE: they will fit just like the GTR 2018 jerseys if you have those for reference.) If you change your mind about your size, you can log into your Voler account before March 20 and change it.
Shipping: Voler will ship the jerseys to your rally organizers and we will distribute them at GTR 2023 in Thomasville. Not coming to the rally? No problem…we will ship the jerseys to your house.
Deadline: The last day to order your jersey is March 20th. Since we are past the order deadline, no more orders will be taken this year.