SEPTEMBER 8-11, 2022. FORSYTH, GEORGIA
TRAVEL ON GRAVEL
You want gravel, we've got gravel. This year, it's nothing but gravel at Dirty GTR. We have swapped sand and clay for hills. We will have two remote starts and a Sunday start from the host hotel. Along the way, we'll visit Juliette, the home of Fried Green Tomatoes. We'll spend some time in the Piedmont National Wildlife Refuge and have lunch in Gray, the home of the regionally-famous Old Clinton BBQ House.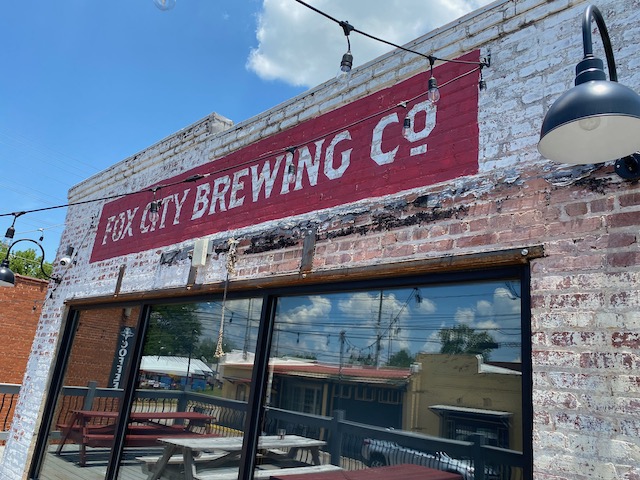 While we are in town, we'll stop in at Fox City Brewing each night and sample their wares. The Bloody Bob Red Ale looks interesting.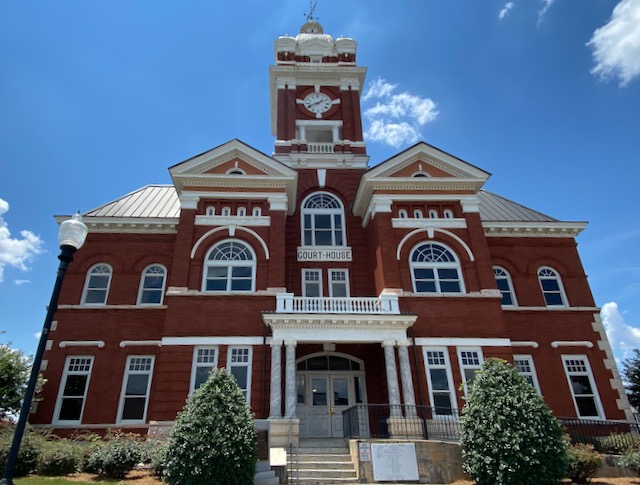 FORSYTH: PROUD PAST, PROMISING FUTURE
Forsyth is about 60 miles south of Atlanta, but the surrounding areas are very rural. The city has a brewery, a nice, new hotel, restaurants, and a Scoops ice cream shop. Oh, and it's close to some really cool gravel roads. What else do we need? Use this handy Google map to see how close it is to you:
DIRTY GTR 2022 AT A GLANCE
Thursday, September 8: We'll gather for registration on Thursday night in our host hotel lobby to meet and greet those coming to the ride.
Friday, September 9: The Fried Green Tomato Ride. We will remote start in Juliette, which is where that Fried Green Tomatoes movie was filmed back in 1991. The town is still milking the rewards. We will spend most of the day on gravel in the Piedmont National Forest. Afterwards, you can eat a plateful of fried green tomatoes at the Whistle Stop Cafe, the restaurant made famous in the movie. Tonight, we'll gather at Fox City Brewing before foraging for food on the streets of Forsyth.
Saturday, September 10: Like yesterday's ride? We've got more of the same (but maybe a little easier) from a remote start near Gray, which has an awesome barbecue joint for your after-ride lunch. Later, we will return to Fox City Brewing for drinks, have some dinner, and hit Scoops for some ice cream.
Sunday, September 11: Today's ride leaves from the host hotel. It's a shorter "getaway day" ride that lets you get back in time to clean up before you head for home.
Dirty GTR 2022 is limited to 30 teams.
THE RIDES
The courses are hilly and "aerobically challenging". The ride is in September. You should be in shape by then. Due to the remote location of the routes, there are no store stops on the routes. Gotta go? There are thousands of acres to choose from. Hungry? You are going to have to bring snacks. Thirsty? If it's hot, we will set up a water table somewhere on the Friday/Saturday routes.
Here's a chart of our planned rides. This may change a bit before we get together in September:
| DAY | MILEAGE | ELEVATION GAIN | PERCENT GRAVEL |
| --- | --- | --- | --- |
| FRIDAY | 26 | 1500 feet | 86 |
| FRIDAY | 37 | 2400 feet | 79 |
| SATURDAY | 27 | 1500 feet | 63 |
| SATURDAY | 39 | 2100 feet | 68 |
| SUNDAY | 20 | 1400 feet | 50 |
SUGGESTED EQUIPMENT
As a wise sage once said at Dirty GTR 2021, "Don't bring a knife to a gunfight." The fatter your tires, the happier you will be. We recommend at least 38mm tires with gravel tread. Front suspension will make you smile more, but is not required. Typical road conditions: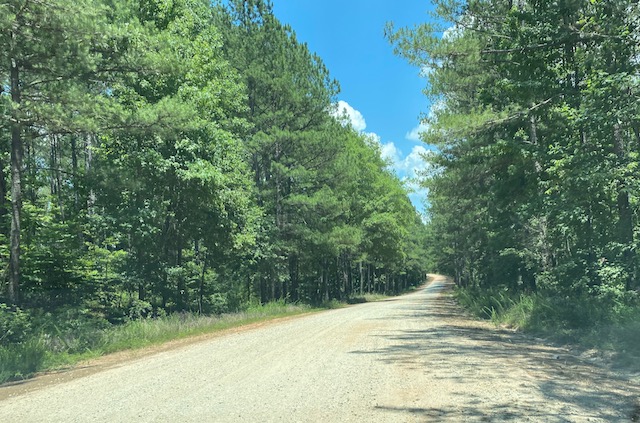 Yes, you will be riding on the road, but plan for the gravel. Please don't bring your road bike with skinny tires. You will be miserable. Trust us–we have seen it happen. Need a bike? Alex Nutt at MTB Tandems can set you up.

Registration begins sometime in July.
HOST HOTEL
Our host hotel has free breakfast included in your room rate. You will be given information on how to make your hotel reservations after you register for the rally. Note: our hotel block expires on August 15th, so please make your reservations before then.
ESTIMATED COSTS
Dirty GTR will cost $125 a team. Your cost includes cue sheets, GPS routes, Dirty SWAG, and riders insurance. The cost does not include your hotel room or any of your meals while at the rally.
DIRTY GTR REFUND POLICY
To cut down on cancellations, we are starting registration pretty close to the rally. Cancel before August 15th and get a refund of $100. There is no refund after August 15th. No exceptions. Please don't ask.